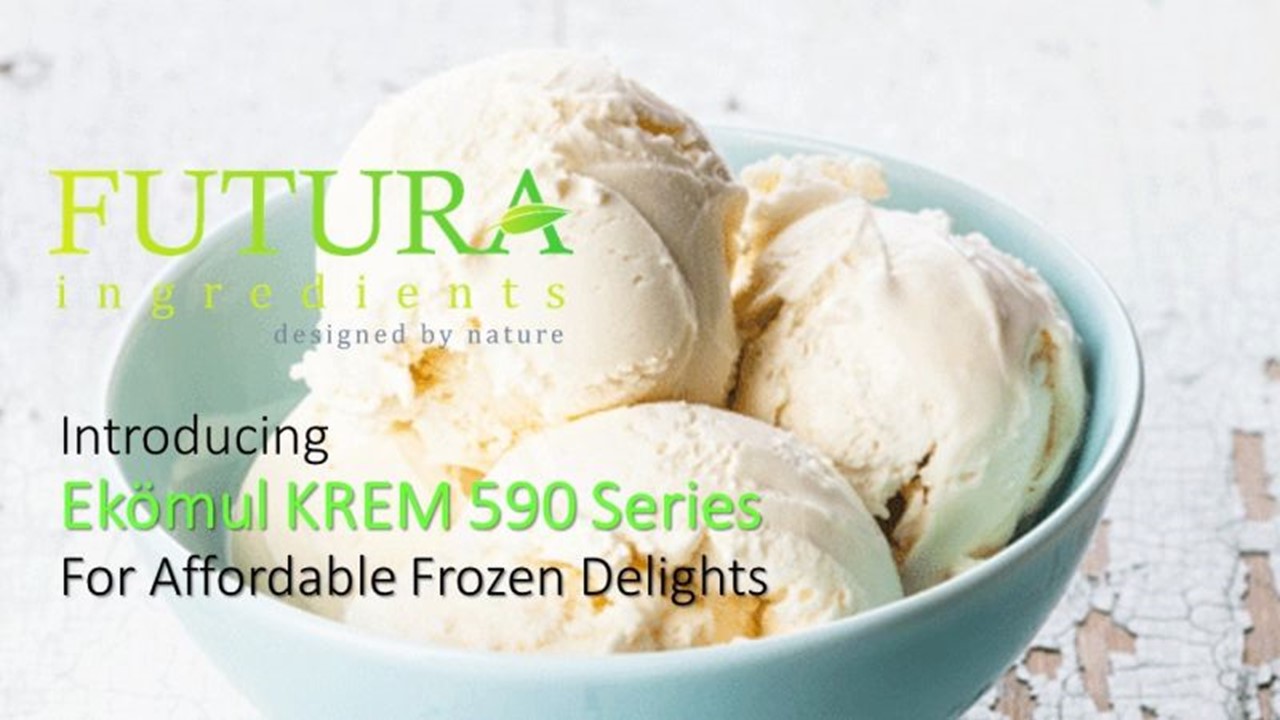 AFFORDABLE FROZEN DELIGHTS
Ice cream is a global favourite among consumers of all ages and the textural and sensorial attributes of ice creams are key factors determining the market success of the product. However, since the pandemic, COVID-19 has impacted every aspect of daily life which includes consumer spending making the purchase of ice cream indulgences less of a necessity.
Futura Ingredients introduces EKÖMUL KREM 590 SERIES for Affordable Frozen Delights. This product allows ice cream manufacturers to create formulations that are cost conservative, be it a new range of products or to target a new segment of customers, in order to maintain market share amid a price competitive landscape.
Speak to us today and find out more about this new offering today!