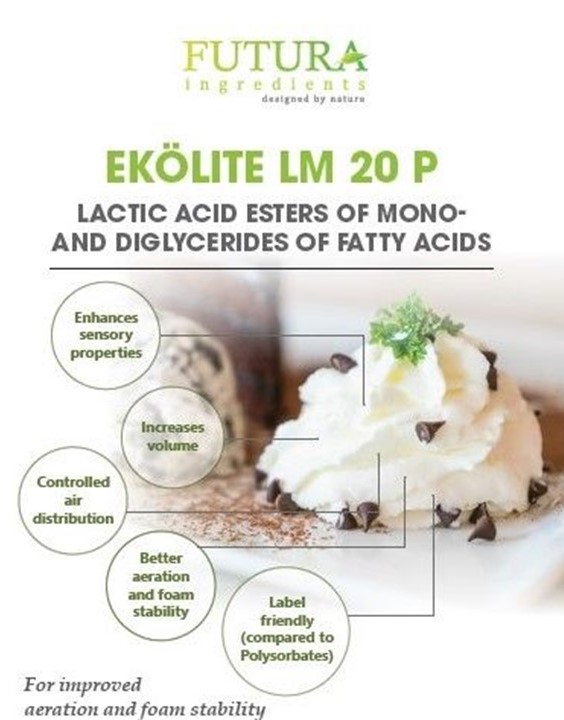 This familiar dessert topping makes a versatile last-minute embellishment for cupcakes. It can be dolloped on top as an alternative to heavier frostings, or used as a filling for split cupcakes.
Experiment with our Ekӧlite LM series to see how LACTEMs are a great functional ingredient to achieve :
– Increased aeration capacity and whipping speed
– Foam stability
– Increased volume
– Controlled and uniform air cell distribution
– Enhanced sensory properties
Speak to Si Si Wong, David Chee, Abel Lopez-portillo, Martin Dalgaard Lærkenæs, Maria Snijders, Chloe Chia, and Maria Poey on how we can provide you solutions to enhance your Dairy Formulations.